Experience Twenty Rows
Twenty Rows was created as an homage to the first vineyard block that we
planted in Napa Valley. Our dream was to craft small lots of the finest
Napa Valley wines that reflect honest varietal character and showcase the
terroir where the grapes were grown.
Our mission is to share the simple and pure beauty
of varietal wines that soar with flavor and texture. Twenty Rows wines reflect his
signature style allowing the grapes to tell the story. Minimal handling is balanced
with careful blending across multiple small lots for added layers and nuance.
The resulting wines are balanced with integrated complexity and a
graceful style that make a perfect companion to food.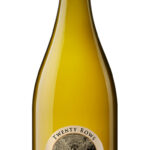 Napa Valley
Chardonnay
A balance of flavors and textures, this Napa Valley Chardonnay has notes of pineapple and other tropical fruits, with a hint of cardamom and vanilla. This carries through to tropical, citrus, and creamy flavors with a touch of toast on the finish. This wine is aged in 10% new French oak.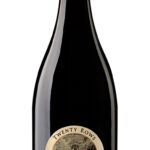 Sonoma County
Pinot Noir
This Pinot Noir highlights the red fruit and sweet spice character that makes the grapes of Sonoma County so famous. Aromas of raspberry and red cherry with just a hint of spice and brown sugar, and flavors of cherry and dark fruit, with notes of cinnamon, black pepper, and a rich earthiness. This wine has a lingering finish and is beautifully balanced.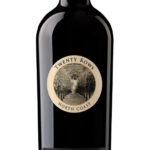 North Coast
Cabernet Sauvignon
We source fruit from diverse vineyards to create complex aromas and a rich structure for our North Coast Cabernet Sauvignon. The mountain fruit provides velvety tannins and aromas, and flavors of cherry and black pepper with a hint of herbs. The valley floor fruit complements with cherry, plum, and dark fruit flavors. This is a complex wine worthy of savoring!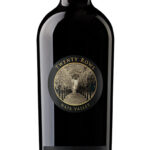 Napa Valley Reserve
Cabernet Sauvignon
Sourcing fruit from the best blocks of our Napa Valley vineyards, Twenty Rows Reserve Cabernet Sauvignon boasts lush aromas, a rich structure, and an elegant finish. Classic aromas and flavors of ripe, dark fruit, vanilla, and tobacco with a hint of pepper and herbaceousness make this Reserve Cabernet a classic expression from our finest vineyards. This is a bold yet nuanced wine.